Give Love-Teach Love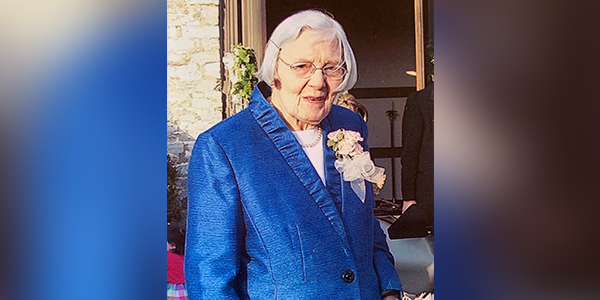 Throughout her life, Mary Reid deeply loved all animals and developed a special fondness for dogs and horses. Her unwavering commitment to animal welfare led her to leave a legacy that will help save lives of homeless animals at the Lexington Humane Society (LHS). Recently, Mary's dearest friend, Monta Rae Cook, brought her granddaughter, Avery, to visit LHS and deliver the generous bequest from Mary's estate.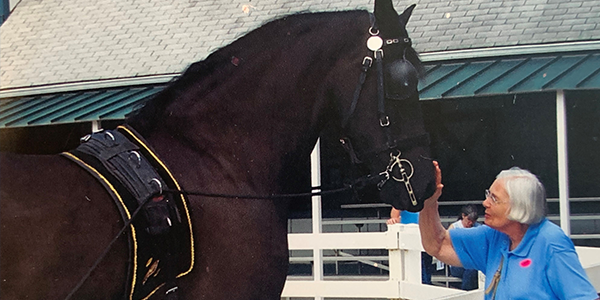 An independent woman, whose father was an International Horseshoeing Hall of Fame Farrier, Mary understood the importance of caring for animals. She enjoyed a life surrounded by dogs and horses, and she became very knowledgeable about cattle, as her husband was an internationally acclaimed cattleman. Mary became a widow at an unusually early age when her husband passed away of a heart attack. After unexpectedly losing him, Mary left their home in Virginia to return to Lexington to be closer to her ailing mother.
It was during this time, Mary and Monta Rae began what grew to be a dear family friendship. Monta Rae, a registered nurse, was providing in-home care for Mary's mother, and the two women developed a bond that continued throughout the rest Mary's life with the two being almost inseparable. Monta Rae's children and grandchildren grew up adoring Mary, whom they fondly called Mary-O. It was important to Mary that the children learned to be compassionate toward all animals and about the importance of giving and the difference one person can make through thoughtful contributions. Teaching the impact of philanthropy was an important part of Mary's influence on those she loved.
Mary left a great legacy with LHS, and her generosity will save many animals. And her legacy was not just monetary, as she allowed her story and intentions to shape the lives of the young people she loved, teaching them the importance of giving.
Bequests like Mary's are some of the most humbling gifts received by LHS. Mary, and others like her, are entrusting LHS with their generosity, knowing that their intentions will be fulfilled.
You can impact the future of LHS by leaving your own legacy of love for the animals. When you remember LHS in your estate planning, and inform us of your intentions, we can appropriately appreciate and steward your plans. Please reach out to Remona Edenfield at 859-233-0044 x 231 or [email protected] to discuss your estate plans.