Anita Britton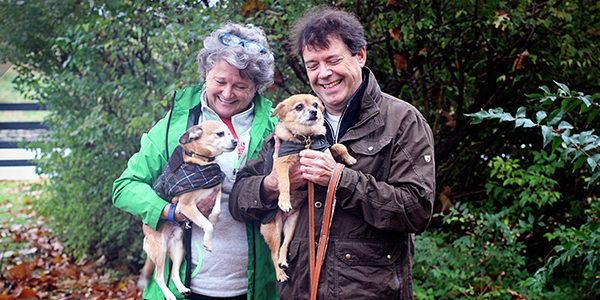 A true champion for homeless, abandoned, and abused animals, Anita Britton has been a lifelong supporter of the compassionate treatment of animals. As a child, she learned the importance of giving both time and treasure through her mother's charitable engagement with their local humane society. Now a distinguished Lexington attorney, Anita embodies generosity through her impactful philanthropy across the Bluegrass and beyond.
An advocate for promoting the mission of the Lexington Humane Society (LHS), Anita has found volunteering, giving, and adopting to be a meaningful part of her community impact. With over two decades of involvement with LHS, Anita believes LHS is the best transitory place for an animal in need. She has seen firsthand how the staff and volunteers provide comfort and security to animals in need through safe shelter, medical care, a human connection, and a focus on finding the right home for the right animal.
Now, Anita is making her greatest gift through her estate plan. By creating a legacy with a will provision and naming LHS as a beneficiary of a life insurance policy, Anita is helping secure the future success of an organization she greatly loves. Through her unrestricted legacy gift, Anita is truly giving LOVE in a way that allows LHS to prepare for the next 100 years of success in teaching and adopting LOVE.
You can join Anita and other LHS donors in creating your own legacy of LOVE for the animals by including the Lexington Humane Society in your estate plan. Please contact Remona Edenfield at 859-233-0044 x231 to discuss your intentions.